Taxidermy Wanted
---
We get asked to recommend Bird Taxidermy Resources by our friends, we now include below a list of those we have had favourable feedback on this is not a complete list, if you don't find what your looking for then please feel free to contact us. If you also wish to link to us then your taxidermy information shall only be placed in the appropriate class.


We are always very interested in Purchasing Victorian Taxidermy, please respond via this on-line form of what you have for sale. HERE

Alternatively you can simply call 07917 052624 and we will be more than pleased to take your call. Single items or collections will also be considered.

The main aim of the entire website is to both educate and the buy good qulaity Victorian and Edwardian taxidermy. Modern items will always also be considered but they items must be legally obtained and the work undertaken by Taxidermy Guild Members. With regards to Cities species they also must have the appropriate documentation also.
Victorian Taxidermy Cases
We are always interested in buying work by:

• Rowland Ward of London
• Peter Spicer of Leamington Spa
• Peter Spicer and Sons of Leamington Spa
• Murray of Carnforth
• McCley of Inverness
• T.E. Gunn of Norwich
• Cole of Norwich
• Cullingford of Durham
• James Gardner of Oxford Street London (Provided that it can be demonstrated that there is no insect attack as these cases are prone to insect attack).
• John Cooper & Sons (Principally a fish taxidermist but also undertook cased birds and mammals).
• James Hutchings of Aberystwyth
• Hine of Southport
• H.T Shopland of Torquay
• Gerrard
• Hibbs of Ollerton


Cornish Taxidermy, circa 1850-1900




WH Eva of Penzance
WH Vingoe of Penzance
J North of Pendeen
GC Balesteri of Penzance



From time to time we get offered Victorian Cornish taxidermy from the likes of W H Vingoe of Penzance, plus others. In our opinion, most Cornish taxidermy was badly observed and utter rubbish. Stiff "bog eyed" birds, poorly observed and tatty constructed cases and not very well executed groundwork. In fact in our opinion very little if any Victorian Cornish taxidermy is worthy of collecting. At least James Gardner by example was excellent taxidermy, but not able to stand the test of time due to in the main suffering moth damage. Quality taxidermy from that part of the world ended with HT Shopland of Torquay, which is in Devon. We always decline Victorian Cornish taxidermy as a matter of course, as it is rubbish. That said send in some of your examples of Cornish work of any merit and we will place them on the site if they are any good. We try and only show the very best examples of historic taxidermy. When we get time and enough images to support our position, we shall create a page dedicated to Cornish taxidermy.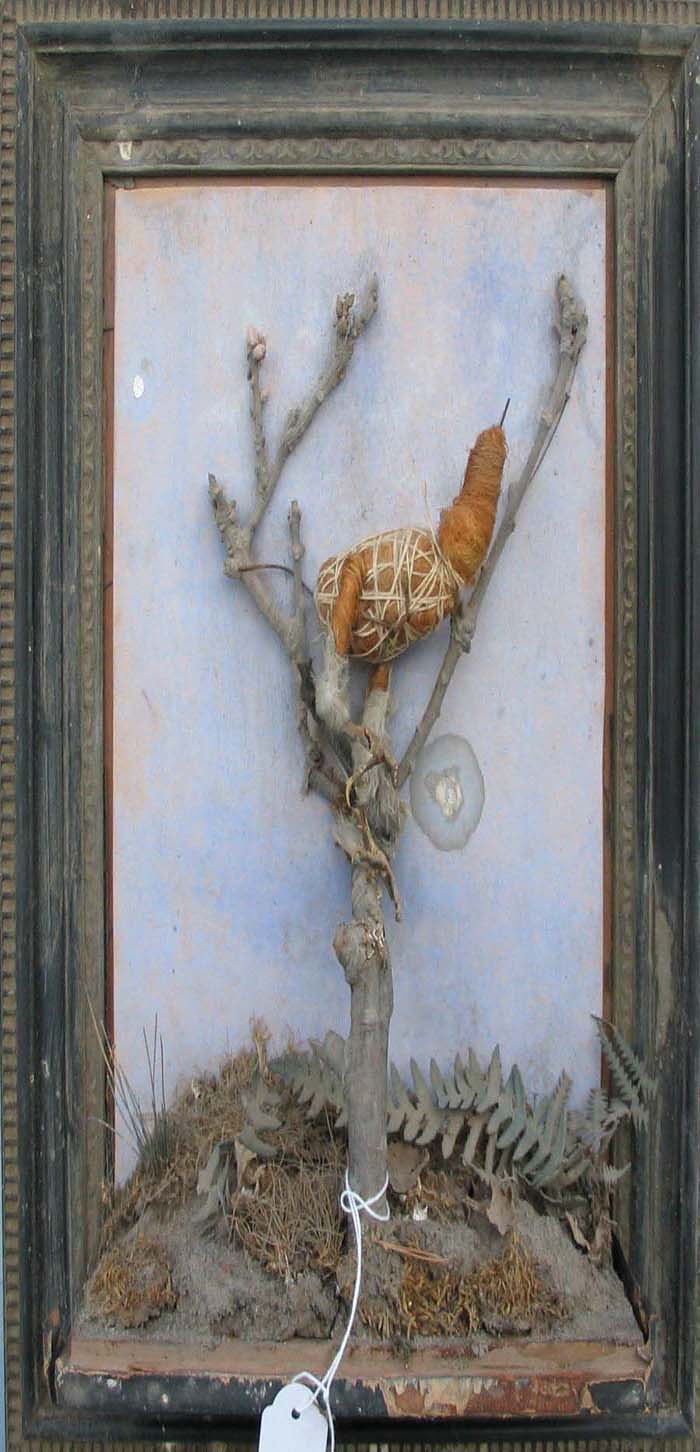 Beyond restoration by unknown Victorian taxidermist, surprisingly unlablled, we are amazed that most can spell this. Thanks for the image REC. Reported by REC to be of Cornish origin. Who are we to argue. In the words of Mr Rolph Harris, "Can you guess what it is yet"????, because we cannot.
Victorian Gannet by WH Eva of Penzance. Only shown to demonstrate Cornish taxidermy is rubbish.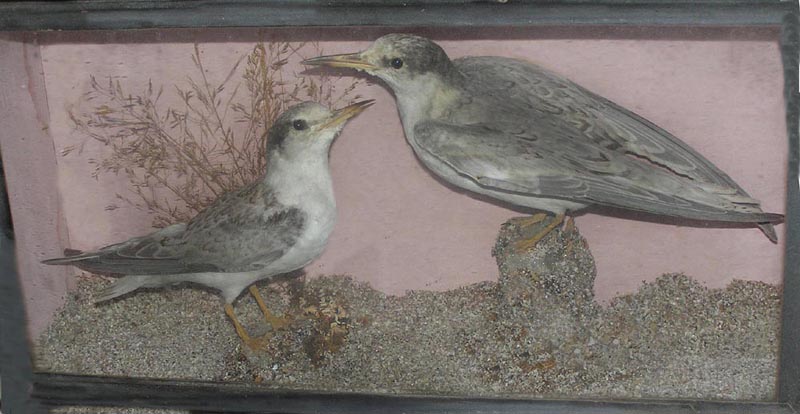 Victorian Little Terns by W H Vingoe of Penzance. OK, the taxidermy is competent, but look at the groundwork and composition. Not even if they were donated, would we want them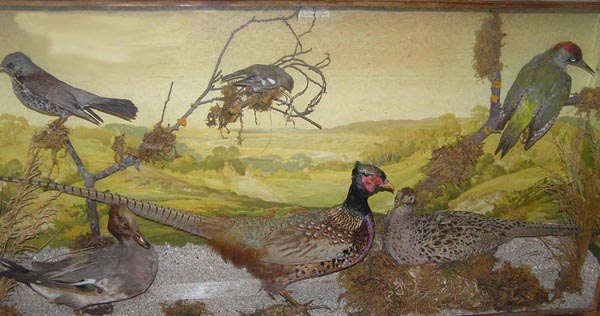 Victorian mixed case by J North of Pendeen. I think he compiled this case in the dark, ummmm NO THANKS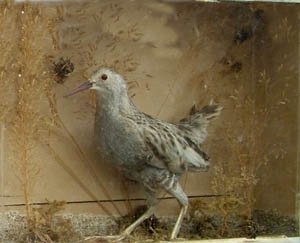 Victorian Water Rail by that famous noctural taxidermist Vingoe of Penzance. This case does not scream quality, quite the opposite. How could you tell if it was mothed, why would you care?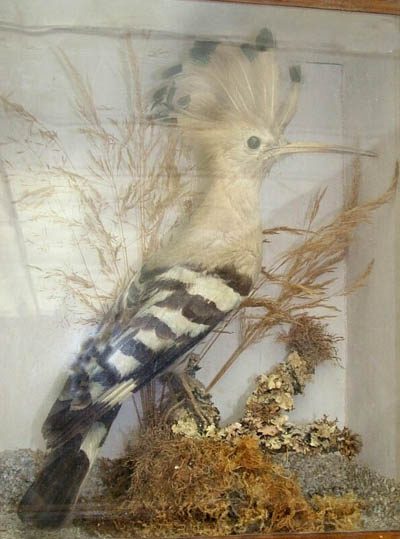 Victorian Hoopoe by Vingoe of Penzance. Rubbish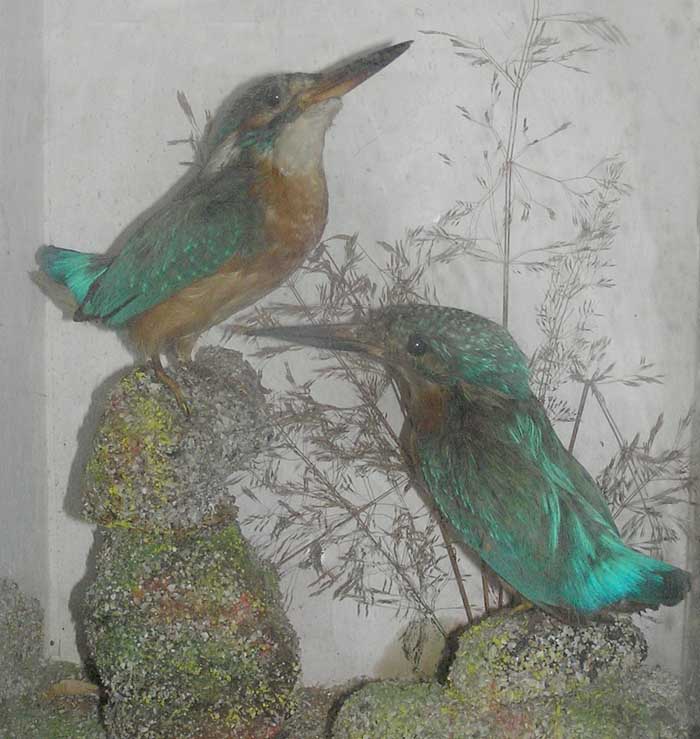 Victorian Kingfishers by WH Vingoe of Penzance.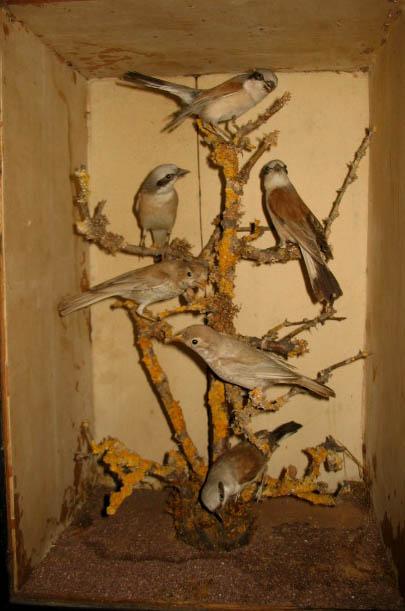 European Red Backed Shrikes by Vingoe of Penzance. CRAP!!!!

William Henry Vingoe. W H Vingoe was based in Penzance, Cornwall from c1856 - 1888. His collection was auctioned at the Stevens Auction Rooms, Convent Garden in 1889. These Victorian birds will be thrown away..


Many excellent examples of most of the above can found within various sections of this site, such as Rowland Ward Taxidermy
by example, just click on the name and you will see the kind and quality of cases that we are after. We have tried to use examples of what we currently have to demonstrate what we are seeking to buy from you, so please feel free to browse the site at your leisure. The "Gallery sections", located at the foot of each page is often a good place to start as they contain many images of cased birds and mammals.

Additional information should you be in possession of such cases,you may wish to supply us with, to include but not restricted to
to:

1. Description of the contents of the case. Species of birds and general condition as far as you are able to tell.
2. Measurements of case(s)
3. Description of the Trophy head or cased mammals such as Otters, Foxes, badgers, etc,etc
4. Does the case have a label? This information is usually on the rear of the case, within the groundwork or on the inside painted areas of the case where the subject is presented. It can also be found hidden on the groundwork
Generally the condition of the case itself is unimportant. Insect infestation however is more of an issue as it causes irreversible damage to the mounts and detracts from the original condition.


We are both willing are able to travel to view these cases, but with the advent of digital cameras, this has made the process significantly easier. Simply take a "JPEG" format picture of what you have and then respond via this on-line form of what you have for sale. HERE

We will then be able to indicate whether we will wish to puchase this item. Please remember this is not a valuation service, but a genuine request to buy good quality Victorian Taxidermy from you.



Examples of the quality required, Not Cornish Taxidermy.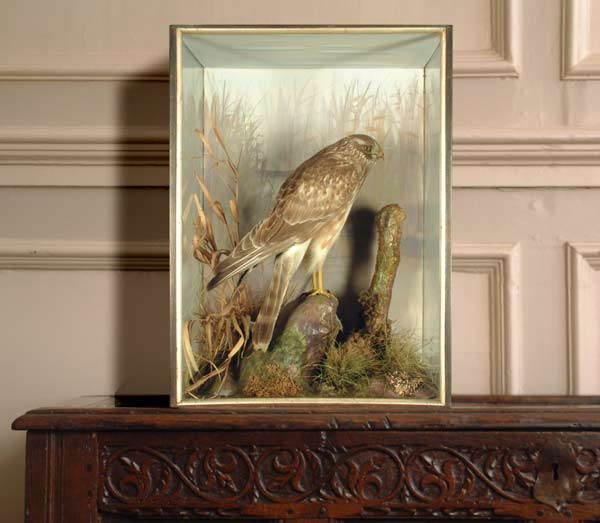 Female Hen Harrier by Peter Spicer of Leamington Spa, owned by Dr R Church. Compare this to the horror of the Shrikes above, by Vignoe, Bingo whatever!!!1
Victorian male Merlin with Snipe prey by Peter Spicer, owned by BCB Collector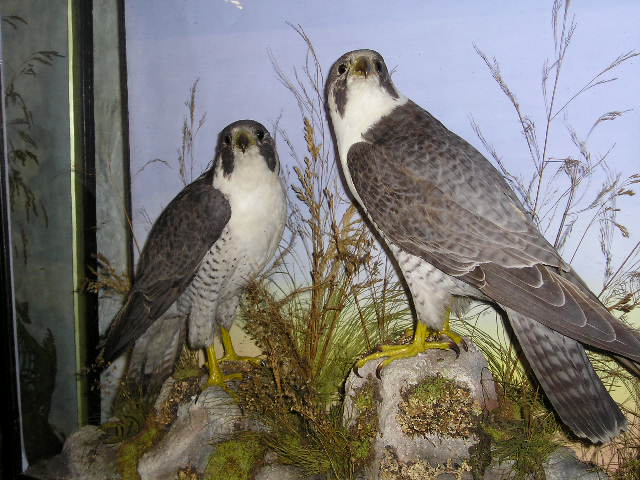 Stunning Peregrines by McCley, from the BCB collection.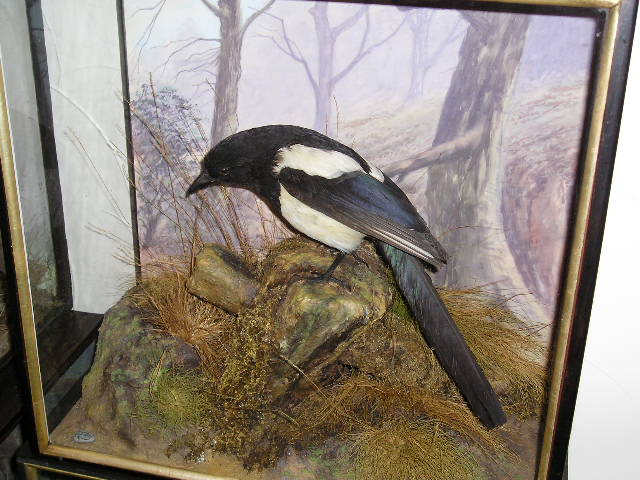 Victorian Magpie by Peter Spicer of Leamington Spa, from the BCB collection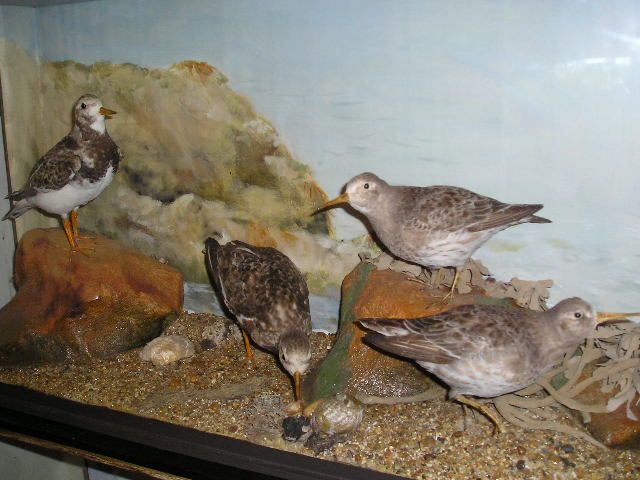 Family of Turnstones, two adults and two immature birds. Unkown Victorian taxidermist. Fabulous case.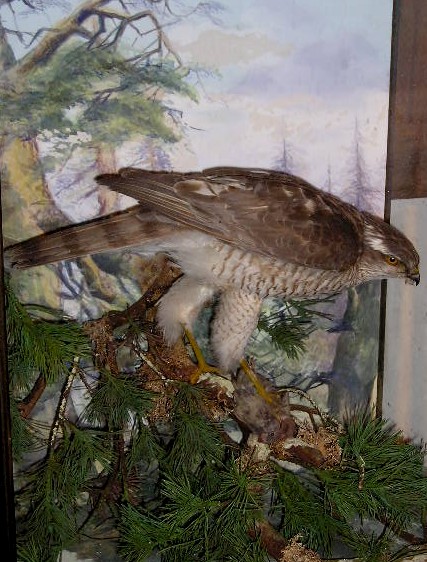 Sparrowhawk and Crossbill prey by Peter Spicer.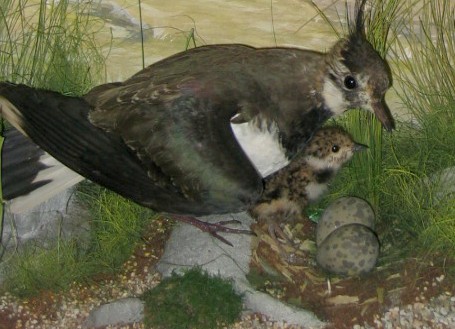 Pair of Lapwings, eggs and chick by A J Armitstead, December 2004. The detail, as you can see is superb, even down to lapwings flying in the field within the watercolour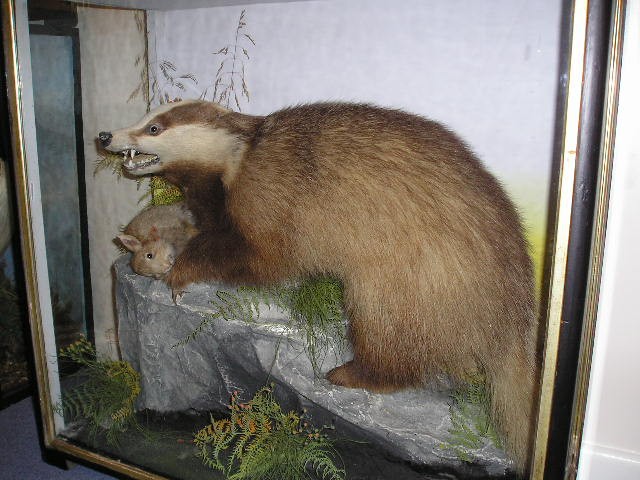 Stunning Badger with rabbit prey by Hutchings of Aberystwyth. Victorian case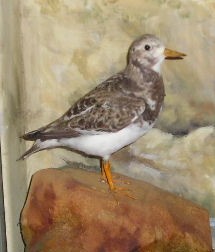 Victorian Turnstone.
Victorian Female Marsh Harrier once owned by Andy Henry, a collector who is sadly missed.



A fair market rate will then be offered for any items you have to sell.

Alternatively you can simply call 07917 052624 and we will be more than pleased to take your call. Single items or collections will also be considered.





ITEMS WANTED. Please respond via this on-line form HERE with a description of what you have for sale.



[HOMEPAGE]





Taxidermy Links. Please double click on the Taxidermy link icon below.