George Swaysland of Brighton, Victorian Taxidermists
---
Victorian Taxidermy
We are always very interested in Purchasing Victorian Taxidermy, please respond via this on-line form of what you have for sale. HERE



We get asked to recommend Taxidermy Resources by our friends, if you don't find what your looking for then please feel free to contact us. If you also wish to link to us then your taxidermy information shall only be placed in the appropriate class.


Swaysland of Brighton
Other Sussex taxidermists of note include Swaysland of Brighton who company began in 1853 and closed its doors around 1939. Birds and mammals that were created by this firm again were acquired locally. Remember people at that time undertook professions such as bird netters and commercial egg collectors for the London markets as food for the masses.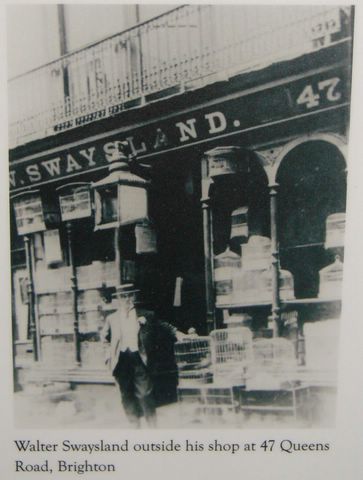 Swaysland premises. Walter is stood outside.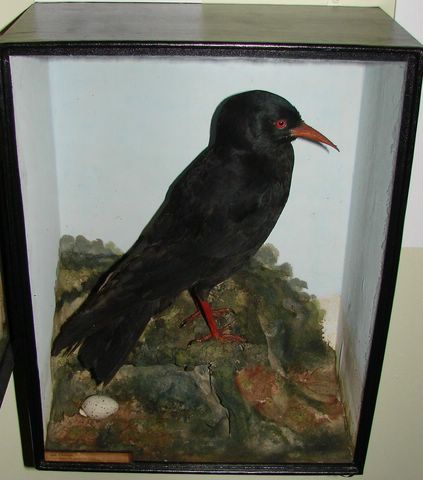 Chough by Swaysland.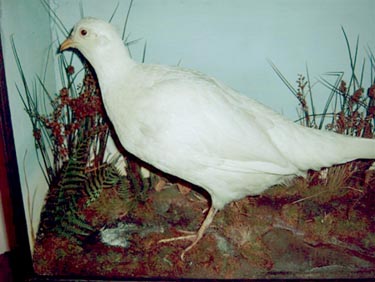 Victorian Pheasant by Swaysland of Brighton.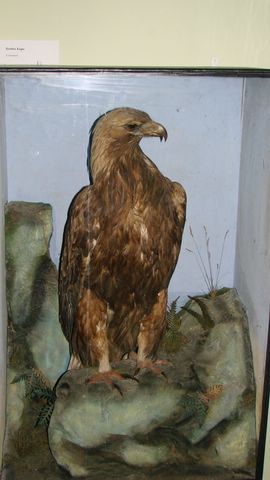 Golden Eagle by Swaysland.


All perfectly legal occupations of the time, but frowned upon and illegal today. Sussex and Kent are land falls for birds that migrated down from Scandinavia and Russia during hard Winters, so Lapland Buntings, SandGrouse and the like are no surprise to have bee shot locally. We are of the view that out of the 3 most prolific companies in the Brighton area Pratt stand out as perhaps the most competent.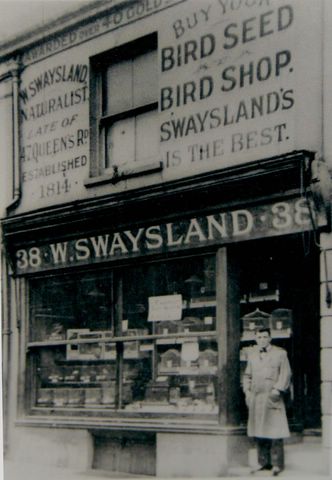 Swaysland premises. George Swaysland is stood outside and is dated 1939. The company had moved premises since the earlier image above.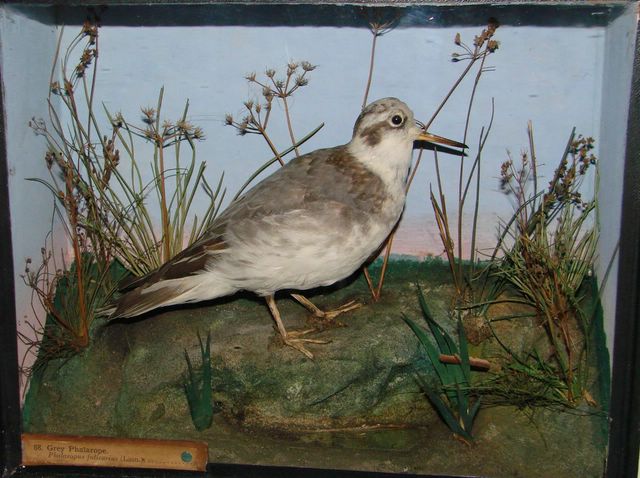 Red Necked Phalarope by Swaysland in winter plumage.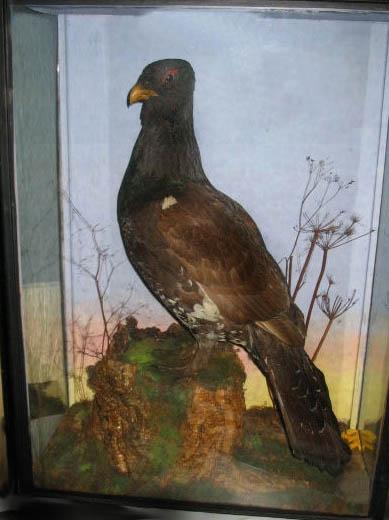 European Capercaille by Swaysland of Brighton. George Swaysland founded this family firm, based in Brighton, in 1830. This was continued into the 1930s by his son, and then his grandson, both called Walter. Swaysland is also quoted by Charles Darwin in "Origin of Species", "Mr. Swaysland of Brighton has been in the habit, during the last forty years, of catching our migratory birds on their first arrival, and he has never known the females of any species to arrive before their males. During one spring he shot thirty-nine males of Ray's wagtail (Budytes Raii) before he saw a single female."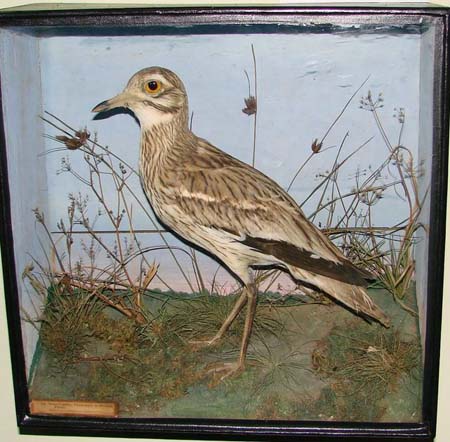 Stone Curlew by Swaysland.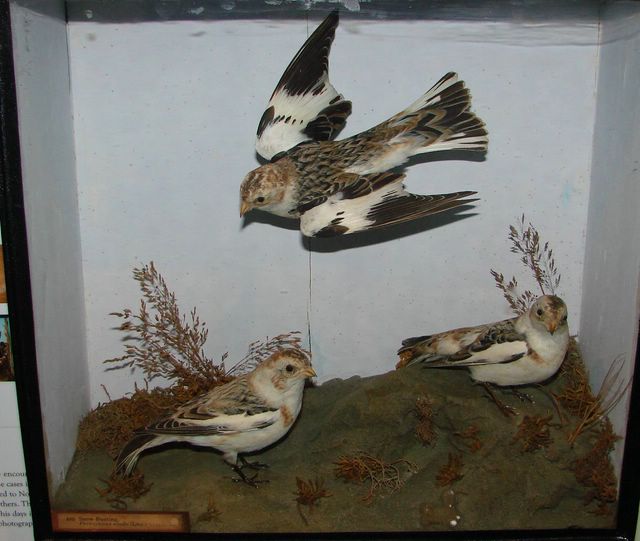 Snow Buntings by Swaysland.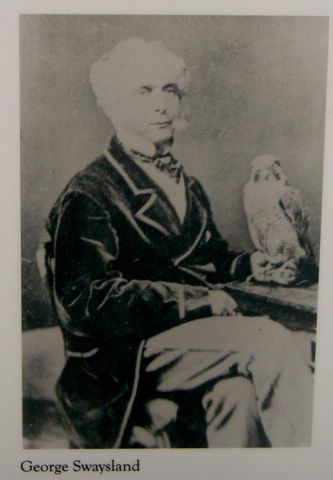 George Swaysland as an elderly man .
This is an additional page to compliment the exisitng images.
Taxidermy4Cash does not undertaken taxidermy, rather we are collectors of other people's work, both current and historical we also offer web hosting, a search engine submission service and increasingly one of the larger article resource taxidermy banks on the net. So if your keen to learn about Taxidermy etc, then you know where to look. We are always interested to here about new resource, if you feel a resource should be listed here then please contact us.
ITEMS WANTED. Please respond via this on-line form HERE with a description of what you have for sale.


[HOMEPAGE]

Taxidermy Links. Please double click on the Taxidermy link icon below.