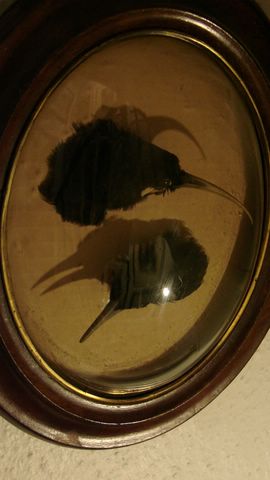 Victorian Huia heads.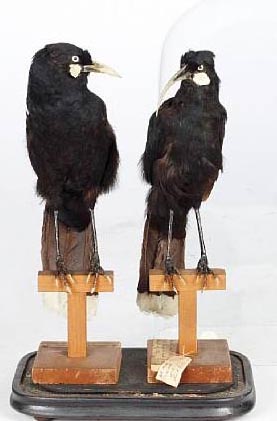 New Zealand Huia



The wattlebirds of New Zealand are not found anywhere else in the world, and the huia was unique as the only bird in the world with completely different beak forms in the male and female. The ancient Callaeidae family flew to New Zealand 60 million years ago, and like many of the birds in the isolated archipelago, huia adopted ground feeding habits in an ecology devoid of mammals.



Study Skin of a New Zealand Huia. John Thomas Pusateri Jr credit.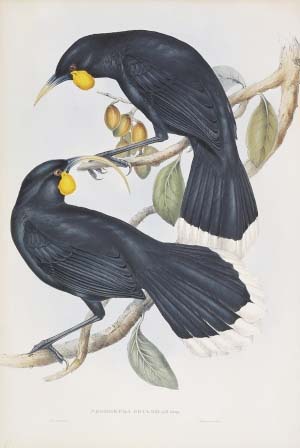 New Zealand Huia, by John Gould



Taxidermy4Cash does not undertaken taxidermy, rather we are collectors of other people's work, both current and historical we also offer web hosting, a search engine submission service and increasingly one of the larger article resource banks on the net. So if your keen to learn about Taxidermy etc, then you know where to look. We are always interested to here about new resource, if you feel a resource should be listed here then please contact us.



ITEMS WANTED. Please respond via this on-line form HERE with a description of what you have for sale.



[HOMEPAGE]





Taxidermy Links. Please double click on the Taxidermy link icon below.